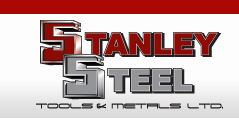 Company News
Roofing and Siding
Currently we represent four quality Canadian manufacturers of steel roofing and siding:
Westman Steel, Agway Metals, Ideal Roofing and Steel Tile Co.
Read more..
King Canada Power Tools
We carry the full line of King Canada Power Tools, Generators, Air Compressors and much more.Read more..
Welding
We stock welding supplies such as welding rod, cored wire, face masks. We are authorized dealers of Lincoln Electric products.
Read more..
Structural Steel
We carry round and square Solids, Flat Bars, Angles, Round Tube, Channels, and much more. Beams are custom ordered.
Read more..
Business Hours
Business Hours are:
Summer:
Mon to Fri - 7:30am to 5:00pm
Sat: Closed
Sun: Closed
Useful Links for Parry Sound & Area
Please use this page as a resource for great websites in the Parry Sound area, and some of the companies we represent.
Visit these links:
Check out Dickies® full line of work and street wear. Come in and check out our unbeatable prices, well below posted internet price
Parry Sound Area Chamber of Commerce